The Master Personal Trainer Mentorship Program introduces evidence-based method and concept by integrating best practices in special population, correction, mobilization, stabilization, advanced functional training, periodisation and sport rehabilitation.
The program provides various benefits for everyone!
Clubs can sell more membership!
Clients get better results!
PTs can be paid even more!
This concept is essential for sports trainers or health and medical practitioners working both with people having either ordinary or special needs.
Module1
POSTURAL AND MOVEMENT ASSESSMENT AND ANALYSIS
Special multistage assessment concept to assess the dysfunctions of muscles and joints
The participants identify the primary joint motion limitations, postural and movement dysfunctions and muscle imbalances by a unique Postural and Functional Movement Pattern Screen. They a learn series of techniques and exercises to correct under and overused muscles, to develop motor control, to educate the neuromuscular system and to fire the proprioceptive systems. Besides the assessment shows how to re-train more efficient basic functional movement patterns to prevent injury.
If you load inefficient movements you simply increase the risk of injury!
Learning objectives
Understand the reasons behind compensatory movements
Understand the theory behind the Postural and Functional Movement Pattern Screen
Learn how to test, spot, analyze and correct the compensatory and uncontrolled movement patterns and body posture
Learn how to use the musculoskeletal assessment chart to make the most appropriate exercise selection for correction
Understand the direct correlation between improvements in movement patterns and risk of injury
Module 2
CORRECTION OF UNDERLYING ISSUES FOR REDUCING RISK OF INJURY
Excessive soft tissue mobilization techniques
The most efficient assisted stretching techniques to maintain normal functional muscular length
Outstanding releasing program to reduce muscle soreness and joint stress
The main function of correction is to deliver tailor made exercises to create balance, stability, mobility in areas that are not functioning properly. Using principles, appropriate exercise prescription, unique recorded assessments and official correction plans.
Learning objectives
Understand the right application of various self myofascia and trigger point release
Get deeper understanding how to integrate it into training programs
Understand how to correct muscle imbalances
Understand how to reduce muscle soreness and joint stress
Understand how to improves neuromuscular efficiency
Understand how to maintains normal functional muscular length
Understand how to reduce recovery time
Module 3
EXCESSIVE JOINT MOBILIZATION TECHNIQUES
Innovative mobilization methods
Unique exercises to decrease the occurrence of joint pain during training session
Complex, effective mobilization program
Joint mobilization techniques focus on reaching and maintaining a normal range of pain-free joint motion. Mobility is essential to help your client to move better, decrease the risk of injury and optimize performance.
Learning Objectives
Understand the structure of the joints and the importance of range of motion
Understand the effect of lack of mobilization
Understand the different mobilization manners
Learn how to perform special mobilization exercises for ankle, hip, thoracic spine and shoulder joint
Develop strategies that restore tissue and range of motion
Based on Dynamic Movement Pattern Analysis to create a unique complex mobilization program to decrease pain and dysfunction and optimize performance
Module 4
EXCESSIVE JOINT STABILIZATION TECHNIQUES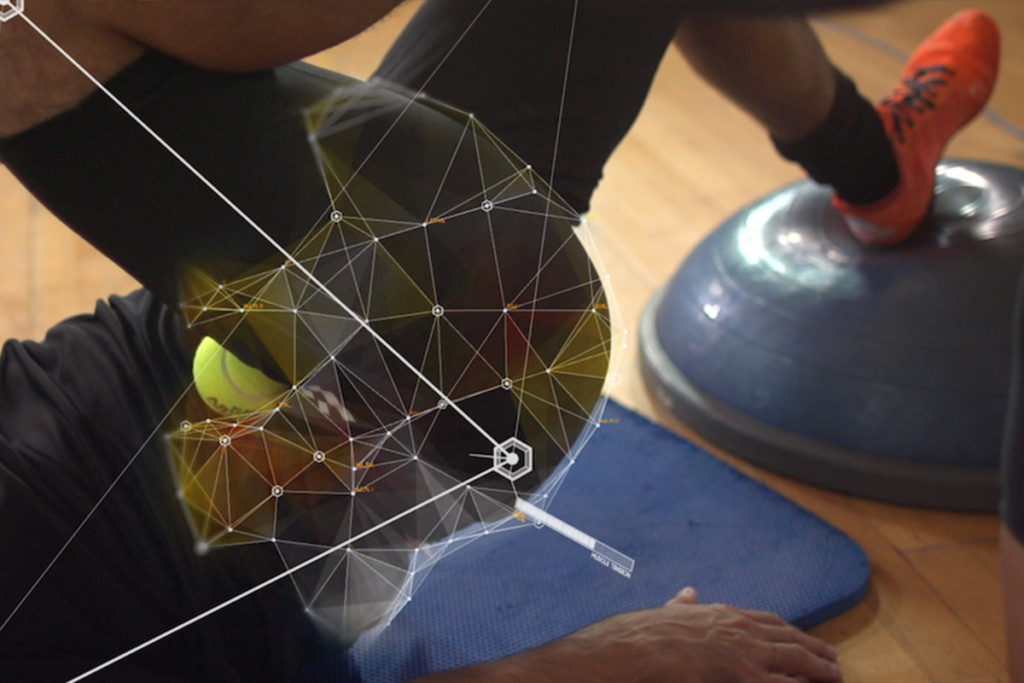 Progression and regression of excessive joint stabilization exercises for the core muscles, shoulder joint and lumbo-pelvic-hip area
Increase of neuromuscular efficiency and optimal function to prevent injury and re-injury
Individual stabilization programs
Muscles, tendons, ligaments and soft tissues have to maintain balanced joint stability. Active subsystems ensure the stability of the joints. To prevent injury, the optimal dynamic stabilization and neuromuscular control are absolutely necessary. If this balance break up on any point, the force transmission on the structure will be dispropotionately high while the risk of injury.
Learning Objectives
Understand the structure and function of ankle, knee, hip, shoulder joint and spine
Get deeper understanding how to improve the dynamic stability around ankle, hip, thoracic spine and shoulder joint
Understand how to integrate it into training programs to improve performance
Understand how to improves neuromuscular efficiency and optimal function
Learn and perform progression and regression of anti-rotational, anti-extension exercises for core muscles
Learn and perform progression and regression of ankle, knee, hip, lumbar spine and shoulder stabilization
Module 5
INTEGRATED ADVANCED FUNCTIONAL TRAINING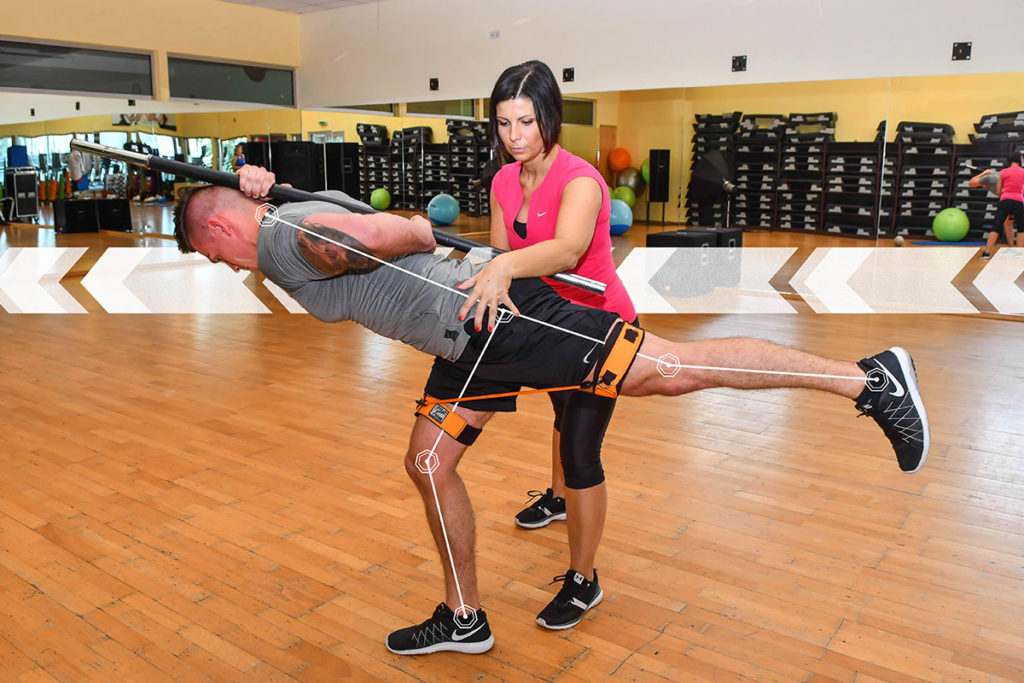 Advanced Functional Training Assessment procedure
Progression and regression of 3D functional exercises with special attention to knee/hip-dominant exercises, horizontal/vertical push-pull movements and rotational strength
Unique sport-specific functional training program based on sport-specific movements
A functional training program is a comprehensive approach to strength training, prevention and rehabilitation by multi-joint, multi-plane exercises; require coordination, core stability, using proprioception and respecting the all kinetic chains. It has common movement patterns with sport specific and the regular daily movements by compound and integrated exercises that train the muscles the same way they are used in sport. The majority of exercises are multi joint and develop the key stabilizer muscle groups in the hips, torso, and shoulder.
Learning Objectives:
Understand the components and factors of functional training
Understand the steps of the Advanced Functional Assessment
Understand the way how to develop intensity in functional exercises
Understand the importance of rotational strength
Describe the benefits of exercise, and the applications to improve overall movement performance, stability, strength, power
Explain the strong relationship between stabilization, strength and plyometric and speed training, based on functional anatomy
Learn and perform progression and regression of bilateral and unilateral exercises for strong lumbo-pelvic hip area and knee
Module 6
SPORTS REHABILITATION IN PERSONAL TRAINING
Principles of Sports Rehabilitation for trainers
Sports Rehabilitation training models in case of ankle, knee, hip, lumbar spine and shoulder acute pain
Basic Sports Rehabilitation techniques for Personal Trainers
It introduces evidence-based theory and practice to all the core areas of sports rehabilitation, manual therapy, injury prevention, and optimal performance training by integrating the best practices of sports medicine and sports performance.
It gives you a comprehensive understanding of the sports rehabilitation models, protocols, phases and procedures in hip, knee, ankle, shoulder, elbow and lumbar spine traumatic and overuse sport injuries.
It provides skills and knowledge in managing musculoskeletal, ligament, tendon and meniscus injuries by applying cutting-edge rehabilitation therapeutic techniques, designing exercise therapy, implementing rehabilitation programs that return athletes to optimum performance and restoring all aspects of physical fitness including optimal movement patterns, stabilization, mobilization, functional strength, power, and speed.
Module 7
SPECIAL POPULATION
Unique, appropriate exercise modifications for the special population client
Individualized training programs for clients with high-blood pressure, osteoporosis, diabetes, also for pre-post natal and seniors populations
Specific training parameters, session plans, periodization and technique cues
It provides the knowledge and skills necessary to effectively deliver tailor made training programs to the special population. This section shows how the trainer can provide specific modifications for 5O+ population, clients with high blood pressure, osteoporosis, obesity, diabetes, pre-, post-natal and arthritis.
Learning Objectives
Learn innovative approach to working with special population
Understand how to design and apply appropriate training program immediately
Design safe and effective exercise programs according to evidence-based guidelines
Get the confidence to effectively serve clients from special population
Learn how to provide special guidance and individual attention
Module 8
BUSINESS DEVELOPMENT IN PERSONAL TRAINING
Proper guidelines to creating the most successful personal training business ever
Maximized business improvement
Huge amount of practical case studies
The most successful social media strategies
In this module you will learn strategical tips and hints on how to built up a successful personal training business from the start.
You will learn how to maintain clients for a long time and delivering them what they what and what they pay you for.
After this module you will be aware of how to close deals successfully and how to generate a good and steady income in personal training.